Charter Bus Baton Rouge, LA
If you are planning a visit to the capital of Louisiana, then do it with the leading group transportation services in Baton Rouge! Over the years, we have specialized in providing transportation solutions for all types of travel groups and events. If you are considering renting a charter bus to have a fun, relaxing, and comfortable ride across this great city, contact us, and our booking specialist team will help you to find a suitable bus. Our large fleet has a wide variety of vehicles like charter and shuttle buses, mini buses, motor coaches, and vans. Besides, each bus is equipped with luxury amenities to provide you with a unique experience. If you have any doubts or want to request a free quote, remember that our friendly advisors are available 24/7 to help you with all you need for your next trip to Baton Rouge, LA.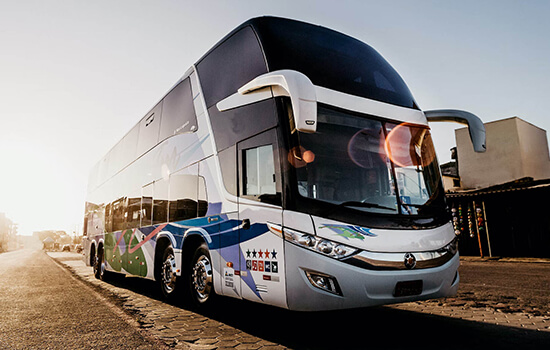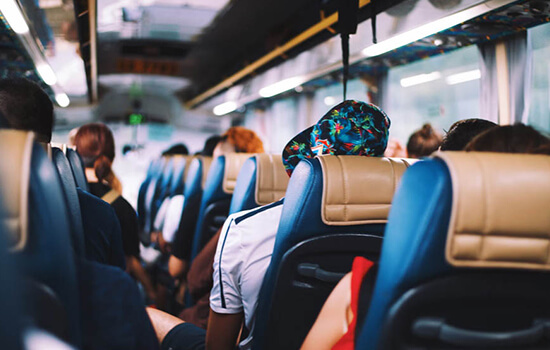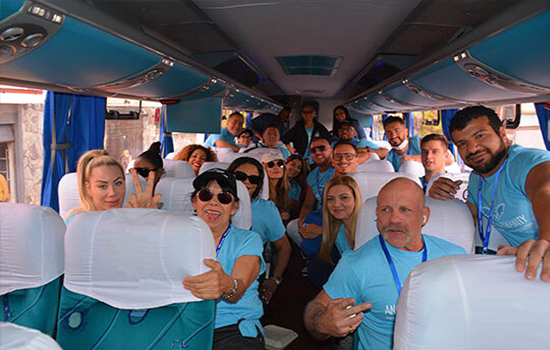 Rent a charter bus for your trips and events!
Are you looking for the best choice for a group trip in Louisiana? If so, don't look any further; our charter bus rental in Baton Rouge, Louisiana, is just what you need. Our shuttle services are the perfect way for a stylish arrival to weddings, receptions, gatherings, or any other private event. Also, you can consider a motor coach to transport large sports teams to a game or training thanks to the plenty of room this type of bus provides. Are you organizing a company event? With our charter bus rental, you will be sure that your event will be a success thanks to the reliability and efficiency of our service. But if you need a transportation option to get to the Baton Rouge Metropolitan Airport on time for your flight with a small or medium-sized group, we recommend our minibus rental.
Forget school bus rental and better travel comfortably with our charter buses during field trips, school events for elementary and middle schools, or even a tour across Louisiana State University with high school seniors or community college students. Likewise, you can select a mini bus or van from our fleet to know the most important landmarks and attractions in Baton Rouge, New Orleans, and Louisiana with a small group of friends and relatives. No matter what type of event or trip you are planning, we have the best options for every occasion, whether sightseeing, casino trips, wine tours, bar hopping, festivals, concerts, corporate events, sporting events, private events, and others. Call us and reserve your Baton Rouge charter bus today.
A luxury fleet of bus charters
Nothing is better than our buses for a comfortable and entertaining trip throughout Baton Rouge, Louisiana! From our charter and shuttle buses to our mini buses and vans, our state-of-the-art fleet has a great variety of buses of all sizes and models, all equipped with excellent amenities. So you can see your favorite movies with the flat-screen television and DVD players or listen and sing good songs thanks to the powerful PA system. On each bus, you will find some of these additional amenities: reclining seats, ample legroom, footrest, power outlets, free wifi to stay connected, tinted and panoramic windows, an onboard restroom, storage space, and overhead bins to keep secure your personal belongings. Make sure to have a memorable experience on your field trip with the best transportation in Baton Rouge.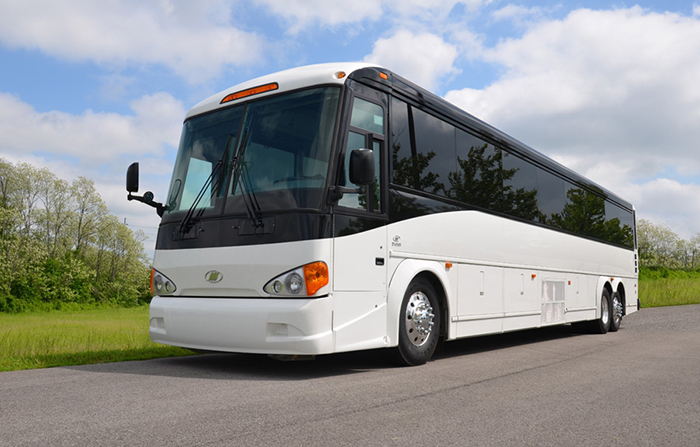 Quality charter bus and shuttle services
Baton Rouge is Louisiana's capital city, a great and important place that offers several attractions, outdoor venues, and activities, so driving yourself during a trip or event around this place can be complicated. We offer professional driver service to transport employees, co-workers, friends, relatives, or partners, so you can enjoy and have a relaxed time. With our reliable and comfortable charter bus rental and experienced chauffeurs, you will travel stress-free and without worries about dodging the traffic, seeking alternative routes, parking, or being attentive to the safety of your group. Don't think anymore and choose our smooth and efficient charter bus rentals in Baton Rouge to arrive on time to anywhere.
Our priority is the satisfaction of our customers, so we have a high-qualified staff to help each client. From experienced drivers to event planners and a friendly reservation team, you and your entire group will be attended to professionally by our skillful workers. No matter the place or the time, we are available 24 hours per day, all days of the year, and cover the complete Lousiana area. Call and ask us for our affordable pricing and special deals for group transportation services.
Travel around Baton Rouge with our bus rentals!
Whether a tourist or local, this southern city offers great attractions, places, and plans for everyone. For example, in the Louisiana Art & Science Museum, you can see exhibitions of internationally renowned artists, and a permanent art collection, enjoy the planetarium, and learn more about science. Go with your family to the Baton Rouge Zoo, an excellent place to discover more about wildlife and observe a large selection of wild mammals, exotic birds, and other animals. If you are a sports lover, go to the Alex Box Stadium with your buddies and enjoy a good baseball game. Don't forget the Louisiana State Capitol, a building 450 feet tall, the tallest capitol in the United States, and designed with an art deco architectural style, there you can take a tour or see the panoramic view from the observation deck.
Another incredible Museum is the Louisiana Museum of Natural History, where you can learn more about the rich natural history of this state thanks to diverse collections with more than 2.8 million specimens, objects, and artifacts. Go to The LSU Rural Life Museum, a place dedicated to the preservation and exhibition of materials from the cultures of 18th and 19th-century rural Louisianans. If you're feeling lucky, how about going to the L'Auberge Casino & Hotel Baton Rouge and placing some bets? No matter if you want to visit Shaw Center for the Arts, USS KIDD Veterans Museum, Red Stick Farmers Market, or the Raising Cane's River Center, the best way to do it is with our Baton Rouge charter bus rental service. For your field trips in Baton Rouge, New Orleans, and Louisiana, our charter bus company is the best option.