Sprinter Van Rental Baton Rouge
If you are looking for a vehicle option to transport small and medium-sized groups, the best choice is our Baton Rouge Sprinter van rentals! We have multiple vehicles with the ideal size for you to accommodate your group, so come and know our extensive fleet; we assure you will find the right vehicle for your trip or event. In addition, we have a professional and attentive staff to support you before and during your trip or event day, from our advisors and booking specialists will advise about our vehicle options, pricing, and van rental deals to our chauffeurs who take care of the safe and punctual arrival at your destination. If you are planning your next journey, rent a van and enjoy the luxury amenities of each car from our fleet with your friends, family, or guests.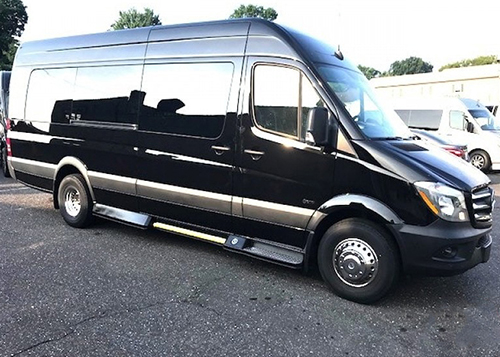 12 passenger van
Comfortable seating and plenty of room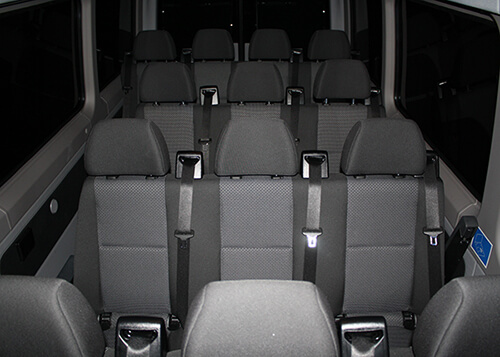 Excellent amenities
The ideal Sprinter van for your event or trip
It doesn't matter the type of event, the number of passengers, or the specific needs and requirements for your big day; our sprinter van rentals are a great choice to transport your group. If you need shuttle services, our passenger van rentals are the ideal method to carry groups to any location in Baton Rouge, like Baton Rouge Metropolitan Airport, Lousiana State Capitol, or even your hotel. Also, for all kinds of corporate travel and events, we provide flexible, reliable, and affordable transportation service, so take your workgroup or partners and provide them with a vehicle that guarantees them a pleasant trip and a lot of productivity on the road. As one of the main van rental providers in Baton Rouge, Louisiana, we have a wide range of event packages and van options for you, so call us, and we'll give you some good suggestions.
Of course, our passenger vans are also great for your events, such as weddings, receptions, and gatherings. So you can accommodate your guests in one of our compact vehicles and ensure an entertainment trip until your venue, thanks to the excellent features of our vehicles. But if you will take a tour in downtown Baton Rouge, New Orleans, or any other location in Louisiana, our passenger van rental is the perfect choice since your travel will be comfortable, fun, and relaxed with our featured vehicles. Whatever your transportation needs, we are committed to meeting them, offering state-of-the-art vehicles and excellent customer service. Are you ready to reserve a van with us? We have the best van rental deal in Baton Rouge for you.
Our great Sprinter van fleet in Baton Rouge
Regardless of how many passengers you want to accommodate in a Sprinter van or the type of event, we have a large selection of vehicles, so you can find a suitable option that meets your demands. The capacity of our Sprinter vans goes from 8 passengers to 15 passengers or even more if you opt for a coach or charter bus. Our vehicle options vary in capacity, size, and fuel efficiency, but whatever your choice, you have an enjoyable trip due to premium amenities like flat-screen TVs, a high-end custom stereo system, comfortable seating with ample legroom, air conditioning, power outlets, free Wifi, mood lighting, tinted windows, and storage space to put your personal belongings. Looking for Sprinter party vans? We have excellent party vans with an outstanding entertainment system for your parties!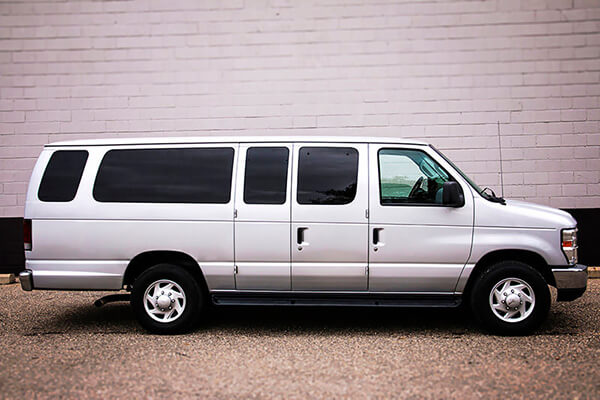 8 passenger party van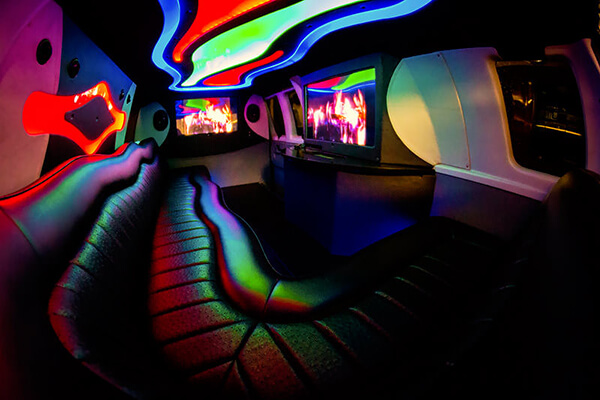 Custom limousine interior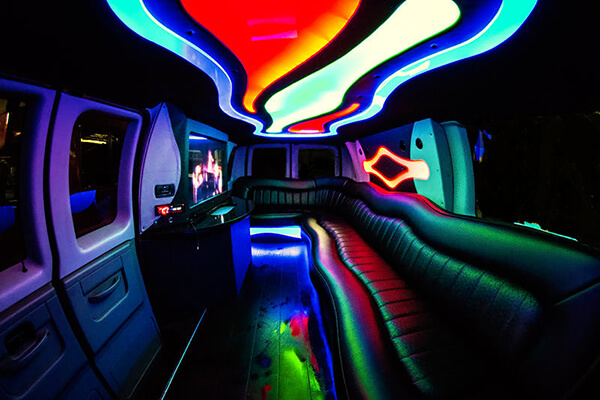 Color-changing lights, beverage bar
Other transportation service options
Do you need a vehicle to celebrate during a bachelorette party or birthday? Or are you planning a long-distance trip and want to rent a bus to accommodate your entire group? If so, don't worry! In our extensive fleet, you won't only find vans but also a large selection of party buses, limousines, charter buses, and town cars. With a party bus or limo, you will live "the party on wheels experience" since these vehicles have luxury amenities to sing, dance and taste your favorite beverages with your friends. Likewise, our shuttle and charter bus rentals are perfect for transporting large groups of 30 passengers or more during their trips or special events. Learn more about our party bus rental and charter bus service.
Our reliable chauffeur service
The priority of our van rental company is to provide great comfort and reliability to our customers! To accomplish this, we provide professional chauffeur service. Don't complicate yourself driving or taking public transportation; our service offers efficiency and reliability when traveling on a passenger van from our fleet. Likewise, we take care that every driver on our team is properly trained and licensed. Just must indicate to us your pick-up location, and your designated driver will be in charge of transporting your group and leaving it safe at home. Nothing is better than our van service to travel to Baton Rouge Metropolitan Airport, downtown Baton Rouge, and other important locations in the city. We are number one among the car rental companies, so don't hesitate to contact and reserve with us.
Get an affordable rental car
If you want to rent a van but are worried about the costs, we give you peace of mind with our affordable pricing. Your budget won't be a problem since we offer a customized service to adjust your requirements. With our passenger van rental service, you will have much more for less without sacrificing the quality and luxury that you expect. Remember that our customer attention team is available 24 hours per day, 7 days per week, so you can contact us anytime and make your reservation. The process is easy; just tell us the following information: type of event, the date of your event or trip, the number of passengers, pick-up and drop-off location and time, then our booking specialists will indicate to you what is the next step.